Standing on the most eastern tip of the Australian mainland, is the Cape Byron Lighthouse. From the popular tourist town of Byron Bay, the rocky peninsula of Cape Byron extends out into the Pacific Ocean.
One of the best ways to explore this beautiful area is to walk the 3km trail that runs from town and along the spectacular coastline to the lighthouse.
The path follows the lighthouse road from the main beach, before turning off and heading along the rocky coastline to Watego's Beach.
At the other end of the beach, the path then enters into the National Park, climbing up and around the steep rocky side of the peninsula, before heading back down to give access to Little Watego's Beach and the very tip of Cape Byron.
From here, you have to climb up a series of steps to get to the top of the headland where the lighthouse is located. There are amazing views of Cape Byron, the lighthouse and the coastline as you climb up and get to the top of the steps, and this is where you will be standing at the most Easterly point of Australia's mainland.
It is now only a short walk along a flat path before climbing the final set of steps to the lighthouse itself.
The Cape Byron Lighthouse has been alerting ships to the dangerous coastline since 1901, and it is now the most popular attraction in Byron Bay.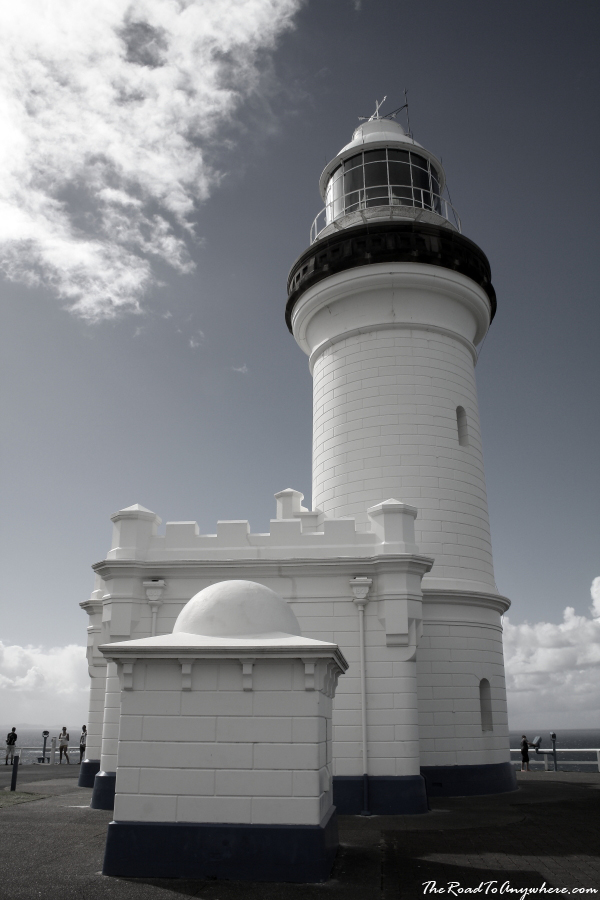 If you're travelling to Byron Bay, Australia, definitely take a walk along the coast to the Cape Byron Lighthouse. It's a great way to spend a morning or afternoon and experience the true beauty of the area.
You might also like: